Articles
Summary
The project is targeting 200 women and men adjacent to Budongo forest reserve. Support them with livelihood options such as apiary, tree nursery bed establishment for commercial purpose and training in entrepreneurship skills. MICOD will work with volunteers from the project area for easy monitoring, capacity building and sustainable reasons.
Challenge
Budongo forest reserve has been degraded by human activities including deforestation, timber cutting, and bush fires due to lack of socio - economic livelihood initiatives targeting communities adjacent to Budongo forest reserve to sustainably manage the forest. However the absence of alternative livelihood options has worsened the situation between communities and National Forestry Authority. Since communities still depend on the forest for survival.
Solution
The project will create alternative sustainable livelihood project for 150 women and 50 men by procuring and distributing 600 bee hives for apiary project, empower them with entrepreneurship, production and management skills and also establishment of a tree nursery bed to promote tree planting. These will help reduce pressure on the forest and create alternative income that will enable them develop their families and reduce the risks they encounter when encroach on the forest.
Long-Term Impact
The project will establish tree nursery bed for commercial purpose, train 200 women and men with entrepreneurship skills and apiary as well as plant trees for household woodlots. Using the skills attained, communities will be able to establish self-sustaining businesses which will expand and grow even after the project and increase household income for improved standards of living. Communities will be able to have alternative income generating options without necessarily focusing on Budongo.
Resources
http:/​/​micodug.wordpress.com
MICOD website
https:/​/​www.facebook.com/​micod.midwestern
Organization Information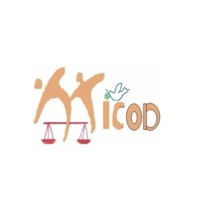 PROJECT LEADER:
Kangula Lawrence
Regional Program Manager
Kampala

,

Uganda